If someone tells you that you can't save on fresh produce, well they aren't looking hard enough. There are several offers out there up for the grabs. Here are a few this week:
Target Cartwheel:
25% Off Fresh Produce
25% Off Fresh Strawberries, 1and 2lbs.
25% Off Bulk Grapes
$.25 on Bananas
$.25 on Onions
$.25 on Carrots
$.25 on Bell Peppers
$.25 on Zucchini
Pick your offer for $.25. Choices are: grapes, garlic, potatoes, carrots and pineapple
$.50 Off 5lbs of Vidalia Onions
$.10 on Bananas
$.10 on Berries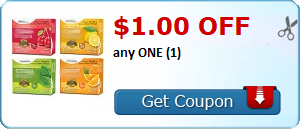 SavingStar:
20% Off Tomatoes
Maximize your produce shelf life by investing in some Rubbermaid FreshWorks Produce Savers. There's currently a $2 Ibotta Rebate on them for multiple stores.
Don't forget you can also save a bundle on produce by buying what's in season. Not only are the prices lower on those products, the produce also tends to be a lot fresher!