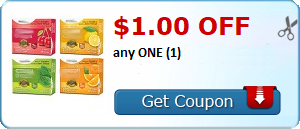 As I mentioned the other day, there's a Buy One Get One Free Tic Tac Coupon available. It's valid on the mints and mixers. We have some rebates to match up that will score you a hot deal:
$.75 back on Tic Tac Mixers – 2 rebates available!
$.25 back on Tic Tac Mints – 2 rebates available!
These are on sale this week for $1 at Meijer. You should be able get some for FREE after rebate and coupons!
For those of you on Pinterest, do a search on "Tic Tacs" and you'll be in awe of all the cute things you can make with them!